What is International Women's Day?
The official, first International Women's Day began in Austria, Denmark, Germany, and Switzerland in 1911 to honor the great women who walked the earth. And now, celebrated on March 8th of every year, IWD has since been established as a truly global event. It is a day to honor historical and modern women's countless contributions to science, business, politics, fine arts, and all other areas of human endeavor.  We here at Feel Good Edibles believe in gender equality, respect for everyone, and celebrating amazingness!  That all starts by finding ways to say "Thank You" to the women in your lives and all around the world.
How to Honor IWD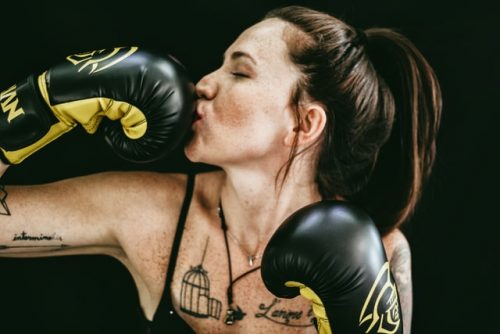 2023's theme of International Women's Day is #EmbraceEquity.  Direct from the International Women's Day website, the 2023 theme asks, "for International Women's Day and beyond, let's all fully #EmbraceEquity. Equity isn't just a nice-to-have, it's a must-have. A focus on gender equity needs to be part of every society's DNA. And it's critical to understand the difference between equity and equality."
You can start by sharing the hashtag #EmbraceEquity on your social media accounts throughout the month of March, which is also Women's History Month as a whole. You can also buy from women-owned businesses, read a book written by a woman, and consider attending an International Women's Day event in person or online. 
Here's another great idea: give the extraordinary women in your life the gift of delicious, fruity, relaxing CBD gummies from Feel Good Edibles!
Women and CBD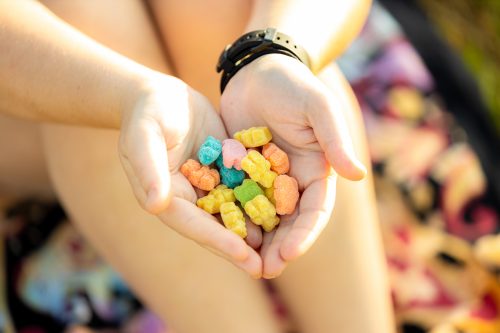 Growing research is showing that CBD has differing effects on women versus men.  For example, preliminary studies show that in women, CBD may result in lower levels of cortisol, a hormone that is connected to erratic mood, weight gain, and stress levels.  Pain in women also tends to have a more psychological impact than on men. The relaxing effects of CBD are perfect to relieve the additional mental strain caused by an intense yoga session, menstrual cramps, or chronic pain conditions (which impact far more women than men, on average).  
How Can Feel Good Edibles Help Women's Day?
Whether buying for yourself or an important woman in your life, our all-natural, THC-free, fruit-flavored gummies are the perfect gift to provide relaxation, pain relief, and a regulated sleep pattern. Give the gift of Feeling Good to a woman in your life worth celebrating. Happy International Women's Day, from all of us here on the Feel Good Edibles team!