Welcome to the Feel Good Edibles Affiliate Program!
It costs nothing to sign up for the Feel Good Edibles Affiliate Program, and there are no technological requirements. Internet affiliate programs are widespread and give users, bloggers, and website owners another means of spreading the word. How can the word be spread? By leveraging your blogs, websites, and social media accounts (emails, Facebook, Twitter, and Google+). Affiliates receive up to 20% commission payments for driving traffic and generating sales from their websites, blogs, and social media accounts (emails, Facebook, Twitter, and Google+).
We are more than a CBD company
Our Belief is that everyone can benefit from Cannabinoids. We want to provide a rush of relaxation and paradise into everyone's life because feeling good is important. We cherish our valued customers and strive to provide the most delicious and effective edibles on the market. Enjoy our mouth-watering fruity flavors and wait for the feel-good effects to kick in. Experience the wave of positive and soothing emotion that diminishes stress, with Feel Good Edibles.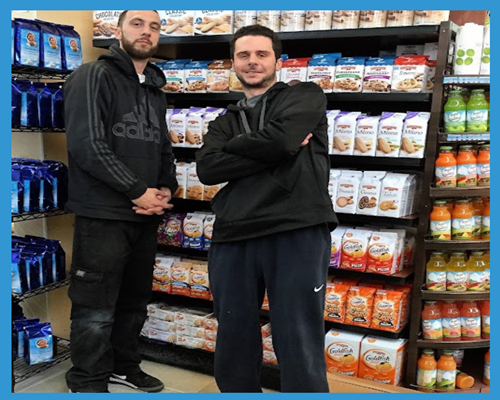 Daniel (left) and Stephen (right)
The founders of Feel Good Edibles are two brothers that had a snack delivery route in Queens, New York. Working together was always fun and proved to be successful, as the cookies did pay the bills. Their mother was an early advocate for Cannabidiol. When her condition got worse she started using edibles every day for symptom relief. Due to these health difficulties, she couldn't smoke or vape and disliked tincture droplets. Looking to get involved in minimizing their mother's pain, the brothers discovered CBD. As their education on CBD grew, so did their desire to bring these amazing products to everyone! With edibles being Mom's favorite and snack distribution their specialty, it was clear from the beginning.
155 Water St
Brooklyn, NY 11201
How does our program work?
You will have access to a variety of banners, unique promos, text links, and photos when you sign up for our affiliate program, which you can use wherever you choose. When a person clicks on one of your links, they will be taken to our website, where our affiliate program software will automatically track their behavior. You receive commission after a sale from the traffic you provide us is completed! Orders are dispatched immediately from our warehouse, so there is nothing further for you to do. And you continue to receive commission of every order that same client places!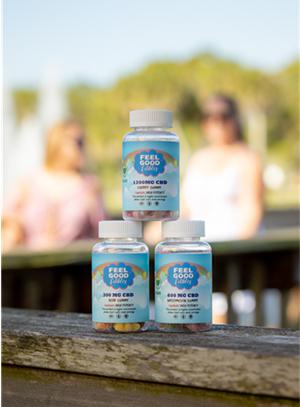 Our Affiliate Proposition
Who can join and how much does it cost?
Almost anyone can join, and participation is quite simple. You must complete a brief application. Naturally, we'll want to review your social media, website and/or blog to make sure the content is acceptable (no sexual content, nothing against the law, no violence or prejudice, etc.), and we do reserve the right to accept or reject anyone. The submission of approvals takes a few days. Oh, and there is absolutely NO fee to join our program!
What our customers are saying
"These gummy's definitely do the job, helping me relax and sleep at night. I had the apples last time and I like the cherries too."
"These are amazing! Not only do they taste good, but they actually help so much with my anxiety and insomnia! I highly recommend them!"
"I have tried so many different edibles and didn't taste nor feel the anxiety that I have as these right here! Awesome company and they helped me out when I had a problem with my cart. Buying now every month!"
Send the application after completing it
here
. Your password will be activated and you will have access to our resources as well as your statistics and reporting once we have evaluated and accepted your application.
support@feelgoodedibles.com
155 Water St
Brooklyn, NY 11201