Thank you for taking the time to sign up for our newsletter!
Which gummys are best for you?
If you are new to cannabis, start with a lower dosage of CBD
Choose a candy of your preference!
Our Feel Good Edibles come in a variety of flavors and dosages.
The cherry gummy is a fan favorite!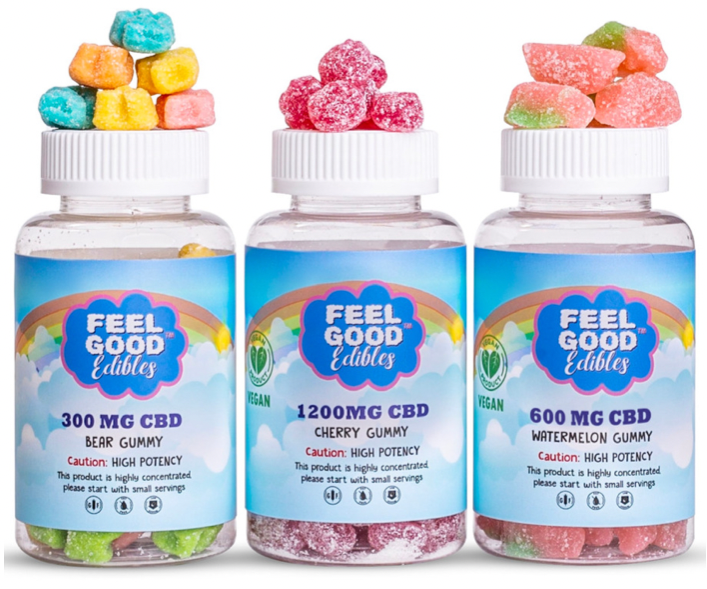 Fee Good Edibles CBD edibles contain o% THC. which means they're completely safe and legal to use. We only use products and extracts ThaT meet the strictest quality regulations in the USA to ensure there are no issues regarding the legality of our CBD gummys.
Can CBD Edibles be used as a painkiller?
While they're tasty enough to make you feel your best. Feel Good CBD edibles cannot make any claims about alleviating pain or helping with medical problems. There's a growing body of evidence that suggests CBD Gummies may help soothe chronic pain and certain conditions.
What should I expect if I'm using CBD Gummys for the first time?
Sit back and relax. enjoy the experience Seriously, it's as easv as that. Our CBD gummys deliver a perfectly dosed fruity-flavored explosion. Please keep in mind that their feel-good effects are intentionally mild and rake some rime to show as the CBD edible needs Time to be digested.
Do CBD Gummys have any impact on mental health?
Our CRD edibles are designed to help you feel good, put your mind at rest and unwind. They are rigorously tested to ensure you get a high quality product that delivers relaxation.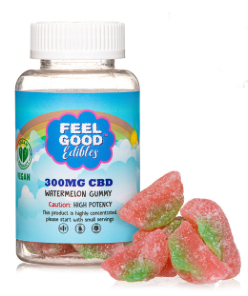 How are Feel Good Edibles better than other CBD Candy?
Each bottle contains 30 to 60 gummys (dependAt Feel Good Edibles, we place emphasis on quality, safety and customer satisfaction. Our CBD gummys are manufactured in the US, made with pure cannabinoid Oil and natural fruit extracts for an unrivaled taste. We go to great lengths to ensure our gummys are THC-free and accurately dosed with 10 to 2omg of the highest quality CBD per piece. Oh, and they come in 100% vegan.ing on size) and comes in either a 10mg CBD per piece or 20mg CBD per piece version. Sweetened with natural fruit extracts, every bottle is hands-down the tastiest treat you can find on the market!